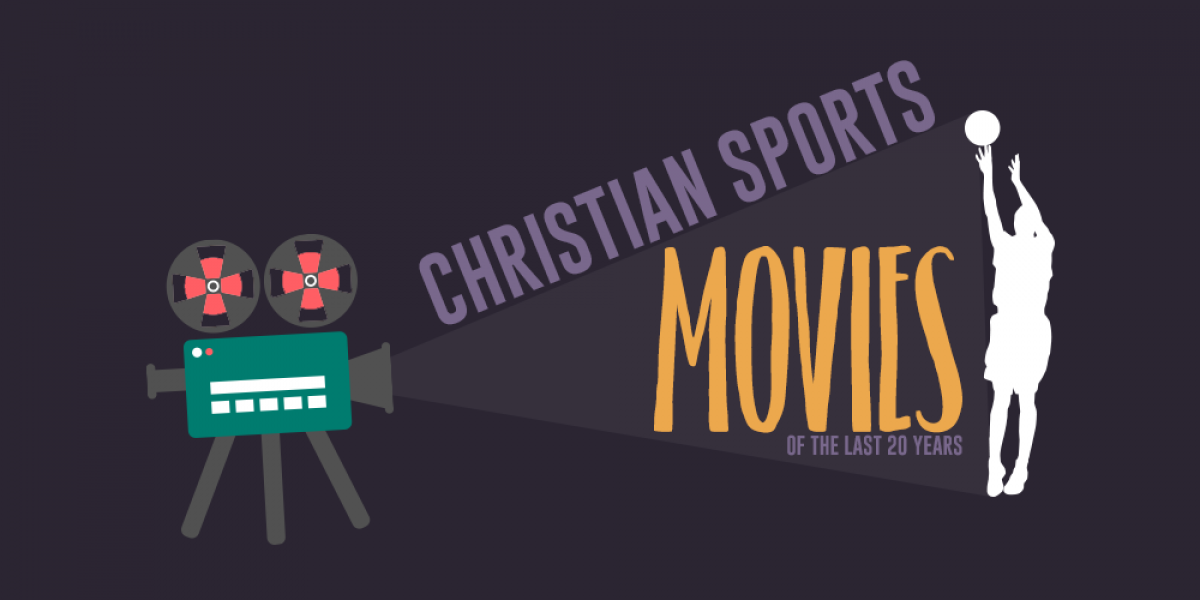 Who doesn't love a good motivational sports movie? Between the laughs and moments of triumph you can typically enjoy some good clean family entertainment. The last 20 years or so have given us a new subgenre of Christian sports movies which allow us to experience these same thrills while also taking in some practical Godly wisdom. A film that is a little older than our list, but serves as an important predecessor, is 1981's "Chariots of Fire." Depicting the true story of Eric Liddell, this film won several Oscars including Best Picture, Best Screenplay and Best Music (who can forget that song?). Bridging mainstream success and a Christian message, this film helped pave the way for today's Christian sports movies. Here are some of the best films in this genre from the last 20 years.
"Facing the Giants"
If we're looking at Christian sports movies that changed the game, we have to mention "Facing the Giants." Sherwood Pictures has gone on to create inspiring films like "Courageous" and "War Room," but it was this little football film that gave them the opportunity to reach mainstream audiences. The fact that this film was able to make over $10 million with a simple six-figure budget crowns it as one of the most financially successful Christian films of all time. Alex Kendrick plays a struggling football coach in danger of losing his job who decides to follow a new gameplan in order to turn things around.
"Hoovey"
The best Christian sports movies are about overcoming obstacles whether they be on the court or out in the real world. "Hoovey" tells the story of a young athlete who finds out he has an affliction that not only threatens his playing career, but could end his life. It's a film that shows us how God, family and the triumph of the human spirit can help us to push past any challenge and pursue our dreams. "Hoovey" is one of those Christian sports movies that will have you alternating between a bucket of popcorn and a box of tissues.
"23 Blast" - Christian Sports Movies
Another one of the top Christian sports movies to deal with a major illness is "23 Blast." The film is a depiction of the true-life story where an athlete lost his sight, but found a way to compete through hard work and the support of his friends and family. It might be hard to believe that a kid could play the game of football without being able to see, but you'll just have to see the film to understand just how it works.
"Home Run"
Baseball is home to some of the best sports movies of all time. Why should Christian sports movies be any different? "Home Run" follows a baseball player as he returns home after being served a weeks-long suspension for substance abuse problems and a DUI. Part of his community service is coaching the little league team for which his brother was responsible. As he attends meetings and learns to work with the young kids, the bad boy slugger experiences a level of joy that will change him forever.
"Woodlawn"
We've seen from films like "Remember the Titans" that football has the ability to bring people together. The only thing that might work a little better is Jesus. "Woodlawn" brings together both in the true account of how one high school led a spiritual revolution in the face of one of America's darkest hours. The film features great performances from Sean Astin ("The Lord of the Rings"), Jon Voight, and former Alabama Crimson Tide cornerback Caleb Castille (in his debut film). Great sports action and an inspiring story make this one of the must-see Christian sports movies.
"Greater"
Sticking with the world of football, "Greater" is another true story-turned-film, albeit one where life took a drastically different turn than a Hollywood screenplay would have written it. Brandon Burlsworth worked his way from being a walk-on at the University of Arkansas to being named an All-American by his senior year. Just when he was set to make his debut in the NFL, though, tragedy struck. Watch the film and learn his amazing life story to see what kind of difference one man can make.
"Soul Surfer"
Most Christian sports movies deal with team sports like football and basketball, but there are plenty of great Christian athletes who compete solo. Bethany Hamilton is a surfer who made headlines around the world not for what she did during competition, but what happened to her while training. Hamilton was only 13 years old when she survived a shark attack that cost her her left arm. Determined to fight her way back onto the surfboard, her story makes for a compelling film. "Soul Surfer" also features a wonderful cast in Dennis Quaid, Helen Hunt, AnnaSophia Robb, and Carrie Underwood.
"Hometown Legend"
For many small towns around the country, athletics are the bond that draws everyone together. "Hometown Legend" is one such town that has decided to call it quits. With the school closing at the end of the year, there's only one chance left for a spirit of redemption to wash out the taste of over a decade of losing seasons. Terry O'Quinn stars as the town's famous head coach who returns to bring back the winning legacy he once bestowed upon the school. Based on the novel by Jerry B. Jenkins, "Hometown Legend" is actually the oldest of the Christian sports movies on this list.
"Remember the Goal"
Can you believe there are some people out there who don't like contact sports? Fortunately for those people there are also Christian sports movies about events like cross country. "Remember the Goal" is a film about a new coach who takes over a high school cross country team with the intent of mixing things up. Her goal: to win the school's first state title. Whether you've played the sport or simply enjoy Christian films, "Remember the Goal" might just be up your alley.
"Champion"
One of the newest Christian sports movies on our list is also a rarity in that it deals with auto racing. "Champion" follows the career of a driver and a father as both deal with sports rivalries and the repercussions of mistakes made. It's a touching family drama about forgiveness, owning up to your choices, and embracing those around you. We'll be honest, this one's a little light on the racing action, but it's nice to see Christian sports movies engaging in a wide range of interests.
These are just ten of the best Christian sports movies from the last two decades. Combined with faith-based films like "War Room" and "Unconditional," we see a pattern emerging of solid religious films that can entertain while also telling a soul-stirring story. The K-LOVE Fan Awards seeks to celebrate such films as they make a powerful impact on the Christian community. Bringing together the most popular films, Christian musicians, and God-honoring athletes, it's a can't miss event. Join us for the ultimate fan experience by clicking on the link below.