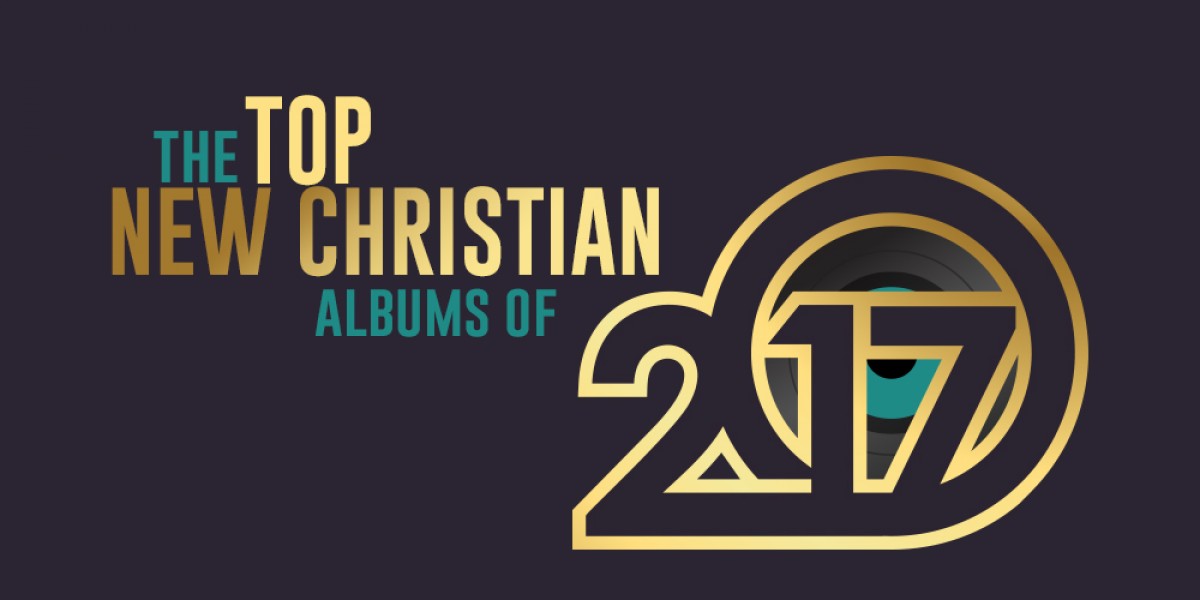 Before we finish out the year and move on to the promises and expectations of 2018, we wanted to take some time and look back on many of 2017's accomplishments. On top of finding great new artists and songs, fans were able to hear new albums from some of the biggest acts in the business. Worship albums and pop records were all the rage this year and we've got some of the best of both on our list of the top new Christian albums of 2017. See if your favorite artists made the list and feel free to check out some of these great new recordings.
"There Is a Cloud" - Elevation Worship
There have been several worship acts to spring forth naturally from churches across the globe, another of which will make an appearance later on this list. Elevation Worship is a product of Elevation Church in North Carolina and has been a favorite among worship album enthusiasts these last few years. "There Is a Cloud" is the group's tenth album in nearly as many years. Listeners can find slow-moving spiritual ballads as well as songs that could be considered dance pop music. If you like the slower stuff, be sure to give "Acoustic Sessions" (another 2017 release) a listen.
"Lifer" - MercyMe - Top New Christian Albums
One of the year's best songs in Christian music has been "Even If" by MercyMe. The song was the early favorite from the band's March release, "Lifer." "Even If" has been sitting on the Hot Christian Songs chart for 45 weeks, aka all of 2017, while the album itself has been charting for 37 weeks. Most of the songs on the album are very upbeat, but "Even If" is perfectly placed in the middle of the pack so that you can have a serious moment of reflection before picking things back up with "We Win" and "Happy Dance."
"Out of the Dark" - Mandisa
We've said it before and we'll say it again: it's wonderful to have new music from Mandisa in 2017. The singer released an appropriately named album in May of this year as she was stepping out of a time of darkness and back into the spotlight. Like some of the best art ever produced, this album was born out of a struggle that Mandisa was experiencing for a prolonged time. "Out of the Dark" is full of encouragement and perseverance as the singer speaks from an honest and hopeful place. Some of the hit songs from the album are "Unfinished" and "Bleed the Same."
"Wonder" - Hillsong United
Told you there was another worship group on the list. After building a legacy on live albums, Hillsong United has put out a number of studio albums in recent years. "Wonder," the latest of such albums, was released in June and made quite the entrance thanks to its title song. The single is an explosion of joy and worship that captivated the hearts of listeners. Both the album and it's most popular song have enjoyed 25+ weeks on the bestsellers charts. "Wonder" has also found a second popular single in "So Will I (100 Billion X)," a moving song about how the whole galaxy sings praise to the Lord.
"Rise" - Danny Gokey - Top New Christian Albums
Danny Gokey is among the top Christian artists to make a name for themselves after "American Idol."He kicked things off in 2017 by releasing the first of the top new Christian albums. Considering how well his first Christian album, "Hope in Front of Me," was received, it was important that the sequel not falter. "Rise" is a strong sophomore album that is about moving beyond the pain of the past and blazing a new trail. The album's first two singles, "Rise" and "The Comeback," are both about turning that corner and realizing just how much you're capable of accomplishing.
"The Garden" - Kari Jobe
Just a few short weeks after Danny Gokey's "Rise," Kari Jobe released her fifth album, "The Garden." In recent years Jobe has mostly served as a worship leader in her music. Aside from her time with Gateway Worship, the singer's own solo career has spent a great deal of time performing worship ballads like "Revelation Song" and "Forever." The newest album fits perfectly in this vision as the whole record has a worshipful atmosphere. The title song had some traction as a single, but the album is more of a united artistic endeavor rather than a collection of radio hits.
"Hills and Valleys" - Tauren Wells
As one of the fastest rising Christian musicians around, Tauren Wells had built plenty of anticipation for this first full-length album. The debut came this past summer following the success of Wells' first single, "Hills and Valleys." Both the album and that single have spent the second half of the year near the top of the charts. The singer has found a few other popular songs in "When We Pray" and a collaboration with David Crowder called "All My Hope" (Sadly, not found on the album.).
"One-Way Conversations" - Hollyn
Another artist who joined forces with Tauren Wells on his debut album is Hollyn, who appears on the track "All About You." The Ohio-born singer was barely 19-years-old when she put out her first EP in 2015. Thanks to the success of that recording and a few appearances with TobyMac, she is quickly becoming one of the biggest female voices in Christian music. The new album, released in February, produced several hit songs right away. The upbeat "Love With Your Life" led the way last fall, but the worship ballad "In Awe" and "Can't Live Without" were bigger songs upon release.
"All In" - Matthew West - Top New Christian Albums
It was recently announced that the 40-year-old singer would be co-hosting the K-LOVE Fan Awards for the fourth time in 2018, but he's probably a little more excited about his brand new album, "All In." The record peaked at #2 on the Top Christian Albums chart and has enjoyed a high placement on that list since its release in September. The runaway hit single "Broken Things" has been charting for over 30 weeks as well. As a whole, the album is one that encourages and gets your feet moving with songs like "Amen" and "Never Ever Give Up."
"The Answer" - Jeremy Camp
The last entry on our list of top new Christian albums of 2017 is also the most recently released. "The Answer" came out in early October and has been a new favorite among Jeremy Camp fans. Known for worship and inspiring pop-rock anthems, Camp has delivered with his latest record. The hottest track to date for "The Answer" has been "Word of Life," which features the singer's signature sound. Other favorites include "My Defender" and "Never Stopped Loving."
That does it for the top new Christian albums of 2017. We found there to be so many great albums from talented artists who honor God with their music, but these really stood out this year. If you want to see many of these artists and more, we'd like to invite you to the K-LOVE Fan Awards. Each year we bring together the biggest names in Christian entertainment for a weekend full of one-of-a-kind concerts and special appearances that make for the ultimate fan experience. Find out how you can attend by clicking below.