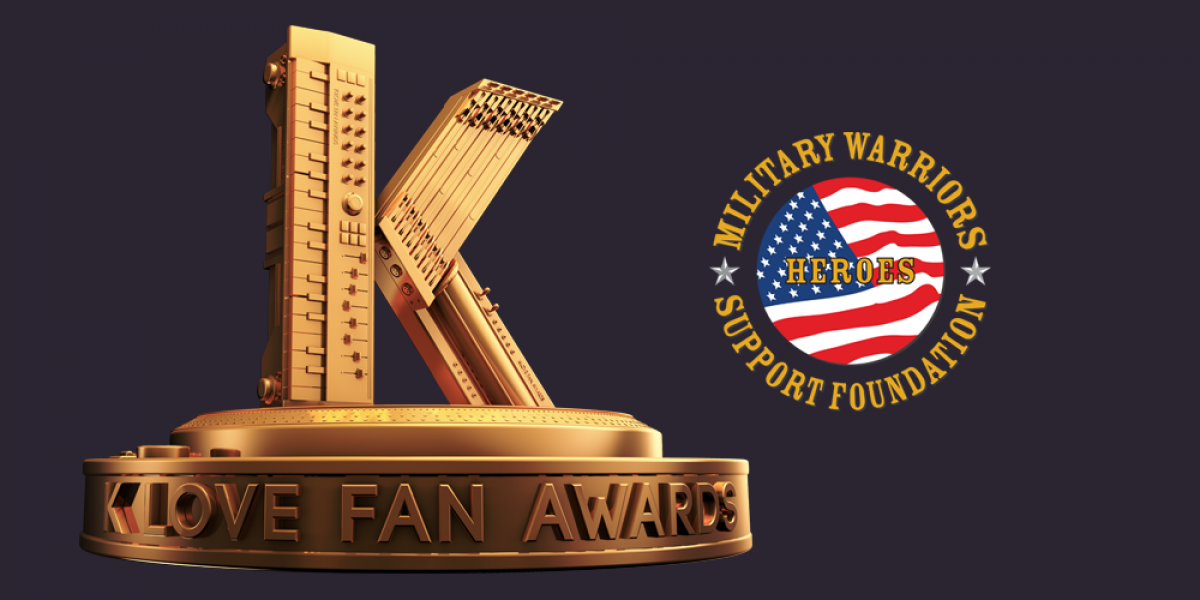 With only three weeks until the fifth annual K-LOVE Fan Awards, now is the time to cast your votes. Even if you don't have the opportunity to join us in Nashville this year, there's no reason why you should skip out on the voting process. There's no better time to vote for your favorite artists and films. If you're still not convinced, we've put together a few more reasons why you should go ahead and vote for the K-LOVE Fan Awards.
It's the Biggest Fan-Voted Award in Christian Music
The simple truth is that there is no other fan-voted award show in Christian music like the K-LOVE Fan Awards. Each year we are able to gather together big names like Chris Tomlin, for KING and COUNTRY, Lauren Daigle, MercyMe, and many others for a weekend full of exciting performances and God-honoring worship. While each part of the event is geared toward the fans, the climax of the K-LOVE Fan Awards Weekend is celebrating the artists who have received the most votes from the fans.
When it comes to secular entertainment, there are so many different ways for the fans to vote on their favorite entertainers. Between the People's Choice Awards, Billboard Music Awards, the MTV Movie and TV Awards, and a slew of other options, it's not that difficult for fans to find a way to push their favorite show or singer toward winning an award. The K-LOVE Fan Awards allows Christian listeners do the same by hosting categories like Breakout Single, Group or Duo of the Year, and Artist of the Year.
We're sure that you love all of the Christian artists that have been nominated this year, but everyone has their favorites. Why not take this opportunity to thank the singers and bands who have had the biggest impact on you by voting them into winning this award?
It's So Easy to Vote on the K-LOVE Fan Awards!
If we lived in a pre-Internet age where you had to send your K-LOVE Fan Awards vote through the postal service or a carrier pigeon, it would be a little more understandable why you couldn't find the time. Fortunately, the process has never been easier. By simply going to the K-LOVE Fan Awards homepage and clicking on the "Vote Now" link at the top, you've already done most of the work.
Although we try to include all of the artists and songs that were highlights of the year, the ballot itself is actually pretty simple. With only a handful of categories and just a few selections to make, you might be able to wrap this thing up in under a minute. No stamps, fees, or carrier pigeon insurance needed. That last one probably isn't even a real thing, but you get the point. Knowing all of this, why wouldn't you take advantage of a voting process that is quick, easy, and FREE?
Since each ballot is tied to your email address, your family could theoretically vote more than once if they want to go the extra mile. (Shh, our little secret.)

Each Vote Goes Toward Housing Military Warriors
One of the best things about the K-LOVE Fan Awards is that we have had the opportunity to partner with great organizations and help those in need. For example, the past few K-LOVE Fan Awards Weekends have included a Run for Love 5k on Saturday morning that benefits Hands & Feet Project. This race allows fans to mingle with some of the artists and K-LOVE personalities that they love to listen to each day as everyone gets their exercise in for the weekend.
A feature that is new for the 2017 K-LOVE Fan Awards is that each ballot that is cast goes toward providing free housing for military warriors wounded in combat, their families, and for Gold Star families. That means that each person who votes for this year's Fan Awards is not only casting a ballot for their favorite songs and artists, but also helping a very deserving family receive housing at no cost. Through our partnership with the Military Warriors Support Foundation and the Homes4WoundedWarriors program, we can all take part in saying thanks to those who have protected our freedom.
Make Your Voice Heard
As we've said before, the K-LOVE Fan Awards are the only fan-voted awards show in Christian entertainment. What that means for you as a listener, is that this is one of the best ways for you to speak your mind when it comes to Christian movies and music. Is there a certain song or band that you feel deserves special attention? What about a movie that you really loved? Now is the time for you to make your voice heard and let everyone know what they should really be paying attention to. If you've been a hardcore fan of Skillet for 20 years or you thought "The Case for Christ" was an amazing film, now's your chance to say so on a national stage. Why let everyone else have the fun?
Money may be one of the best ways to measure how successful a sound or trend is, but awards go a long way in pushing the needle too. Vote for your favorite music and encourage those artists to keep doing what they're doing.
You're Already on the Website
Remember how easy we said it was to cast a vote on the K-LOVE Fan Awards? If you're still reading this post, you've already done the hard part of logging onto your computer and visiting the site. This is the perfect time to fill out a ballot and send your favorite artists one step closer to hoisting a K-LOVE Fan Award!
The 2017 K-LOVE Fan Awards are less than a month away, so you'd better get a move on before you forget and lose your chance to make your voice heard. If you're still on the fence on why you should vote on the K-LOVE Fan Awards, just remember that it's free, easy, supports military warriors, and lets you decide which Christian artists take home the top prize. What else were you going to do on your lunch break? Vote today!
To find out how you can attend this year's K-LOVE Fan Awards, click on the banner below.