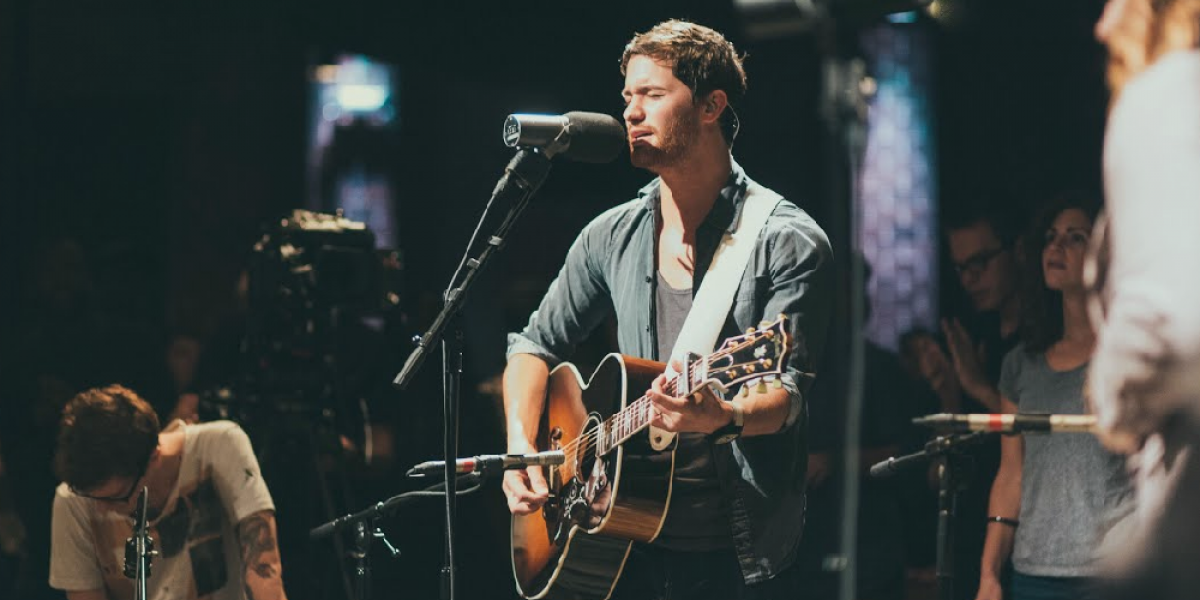 With the Fourth of July behind us, the summer of 2019 is winding down. That doesn't mean we can't celebrate all of the great music released this month. Several new Christian albums debuted during the month, with even more singles being released by today's biggest acts. July 2019 brought us an eclectic batch of new Christian albums that range from heavy metal to rap to worship. This just might be the most diverse grouping of music one can find under the Christian umbrella. Let's look at these exciting new Christian albums and what they have to offer.
"The Search - NF
Rap music has often been caricatured into an excuse for excessive lifestyles and raucous behavior, but it can also be an intimate art form that examines our insecurities and doubts. NF has been doing the latter a number of years, crafting a name for himself as one of the best in the game. "The Search" is the artist's latest record, one that feels immensely personal and well thought out. The album's title track kicks things off with a series of autobiographical vignettes and fourth wall breaks that let you know exactly what you're getting into with NF. Overall it's a must-listen for fans of rap music and even those who ride the fence on the genre. "The Search" is certainly one of the month's most anticipated new Christian albums.
"Housefires V" (Live) - Housefires
There are several trusted names when it comes to worship music, from Hillsong to Elevation Worship and beyond. Housefires has become a young, fresh movement in the genre, thanks in part to the participation of Pat Barrett. The singer made waves over the last year with the hit songs "Build My Life" and "The Way (New Horizon)." Housefires is a worship collective featuring many talented musicians who put together wonderful live music. As you can guess from the title, the latest album is the group's fifth record, all since 2014. "I'll Give Thanks" is an early favorite from the album already charting with other popular Christian songs. Among the seven other songs found on the album are energizing tracks like "Blessings" and the Barrett song "God is So Good."
"Back Again" - Mac Powell and the Family Reunion
If there's an underserved genre in Christian music, it's probably country and bluegrass. For those who feel the same way, we've got great news for you in the form of this new album by Mac Powell and the Family Reunion. "Back Again" is a new project from the former lead singer of Third Day that will get you excited wherever you may be listening along. The album is full of country music talking about family, summertime, faith, love, and just about anything else that's worthwhile. "Mess of Me" and "Whoo!" are two big tracks from the album showing Powell and Co.'s ability in the country arena.
"Eclipse" - Wolves at the Gate - New Christian Albums from July 2019
Bringing up the rear in this month's batch of new Christian albums is something totally different: a heavy metal record. Sadly the Christian rock scene isn't quite as strong as it has been in years past, but groups like Skillet, Wolves at the Gate, and RED are still carrying the torch. "Eclipse" is the latest of about a half-dozen albums produced by Wolves at the Gate in the last decade. It's not always easy to combine the message of Christianity with metal music, but the group has made a strong go of it for years. The record has several promising tracks for fans and those new to the band's sound. Some of our favorites from the album are "Drifter" and "Counterfeit."
New Singles from July 2019
On top of this diverse lineup of new Christian albums, we also had a large number of singles hit the airwaves this month. First up is "Power" from We Are Messengers. The Irish band has been putting out some solid work in 2019, with songs like "Maybe It's Ok" and "The Devil is a Liar" tearing up the charts. "Power" builds on that success with an encouraging anthem that pushes us to keep moving in spite of past mistakes. Packaged with the single "Glimpse" from last fall in digital markets, Hannah Kerr put out "in the meantime" this July. The song may be cathartic for believers who are struggling in a season of pain or doubt. We know that no matter what we feel in the present, God is working things out in the long run.
How about some new music from an historic Christian band? Avalon has been somewhat missing in the studio over the last decade, but now the band which formed in the mid-90s is back with "Keeper of My Heart." The song is a classic faith-filled message of identifying God as our ultimate authority. We move through life making our plans and trying to get by on our own, but at the end of the day, He is the one who is in control. A relative newcomer, Jamie Kimmett has been rising in popularity in 2019. Now with "Love Your Neighbor," the singer has created a hand-clapping pop song that challenges us to be better people in a world eager to keep us from doing so.
One of the month's hottest releases in worship is "King of Kings" by Hillsong Worship. Another entry in a long line of popular praise songs, this track outlines God's sovereignty by retracing the history of the gospel and the Christian church. A well known name in worship popped back up on the radar this spring when Meredith Andrews put out the "Faith and Wonder" EP. This month the title track from the EP was released as a single along with multiple alternate versions for audiences to enjoy. Whether you prefer orchestral accompaniment or a Spanish language translation, there are several ways to enjoy this new single from Andrews. 
New fan favorite on the scene Josh Baldwin put out his first recording of 2019 with "Let the Redeemed." Playing off the Psalm 107 passage that has inspired many musicians, Baldwin creates an old-timey gospel/Southern mashup with which you'll find it irresistible to sing along. Finding Favour also used July as the month to release its debut for the year with "Old Soul." The song has a twangy rock sound and a tone of personal reflection that fans might enjoy over other singles which are loud or synthesized. The last of our new singles from July is "You Want More for Me" by JJ Heller. The singer/songwriter has created dozens of intimate songs about relationships, family, faith, and more. Here the subject is rather all-encompassing as Heller uses the words of C.S. Lewis to kick off a discussion of how God pushes us to pursue bigger lives than we ever would have chosen on our own.
July 2019 brought several interesting and great pieces of music for fans of Christian music to explore. We love how many new Christian albums debut each month of the year, bringing with them encouragement, worship, and so much more. We hope you listen to these new Christian albums and singles to find your new favorites today.